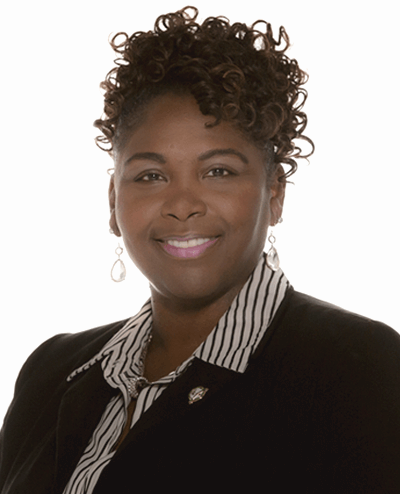 Sylvia Wilson Thomas
Interim Vice President for Research & Innovation
President & CEO of the USF Research Foundation, Inc.
University of South Florida
Sylvia Wilson Thomas, Ph.D. was appointed interim Vice President for Research & Innovation and President & CEO of the USF Research Foundation, Inc. on November 10, 2021. Dr. Thomas directs aspects of USF's research enterprise as a member of USF's presidential cabinet.
Dr. Thomas is a Professor in Electrical Engineering, leads the Advanced Materials Bio and Integration Research (AMBIR) laboratory at USF, and formerly served as Assistant Dean of the USF College of Engineering. She has contributed to USF's efforts for research innovation, strategic planning and renewal, faculty success, consolidation, cultural transformation and economic development among underserved communities, and student recruitment and workforce development.
Having over 25 years of global experience in academia and industry, Dr. Thomas is the author of numerous peer-reviewed journal articles, proceedings, presentations, and six book chapters, and her creative, current affairs-driven projects have been supported by a wide-range of funders, from the USF seed grant programs to the National Science Foundation. She is a Fellow of the American Institute for Medical and Biological Engineering (AIMBE), a Senior Member of the National Academy of Inventors (NAI) and Senior Member of the Institute of Electrical and Electronics Engineers (IEEE). She is currently Vice President of the USF Chapter of the National Academy of Inventors. She is the recipient of the 2020 Black Engineer of the Year (BEYA) Education STEM Educational Leadership Award from US Black Engineer and Information Technology Magazine.
As a longtime leader in the effort to bring more diversity to engineering, Dr. Thomas has melded her mentoring of students and an ambitious range of projects that has her lab at the forefront of exploring new ways to solve global technological challenges and broaden participation. More recently, Dr. Thomas' lab has led several high-profile projects applying advanced circuitry, materials, and data analytics to the COVID-19 pandemic, partly supported by a grant from the USF Pandemic Response Research Network (PRRN).
As an advocate for innovation and collaborative engagement, she has produced 12 patents and patent disclosures, and assisted in the success of such companies and organizations as Agere Systems, Lucent/Bell Labs, Kimberly Clark Corporation, IBM, and Procter & Gamble. Dr. Thomas is also the USF GEM Consortium Representative and mentor for the Alfred P. Sloan Foundation University Center for Exemplary Mentoring (UCEM).
Dr. Thomas' research and teaching endeavors are focused on bio (biomedical, biological) and nano electronic device integration using advanced membrane/material systems to meet global technological challenges for alternative energy sources, sustainable environments, and bio-applications. Her research explores the synthesis and device integration of inorganic and organic thin films and nanofibers. Thomas' research group specializes in characterizing, modeling, and integrating materials that demonstrate high levels of biocompatibility, thermal reflectivity, mechanical robustness, and environmental sustainability. Her research is interdisciplinary in nature and fosters collaborations across One USF, regionally, nationally, and globally.
Dr. Thomas is involved in various organizations, having served as the first female chair and Florida Senate appointee to the Florida Education Fund Board of Directors and the Engineering Workforce Commission of the American Association of Engineering Societies. Additionally, she serves as the President of the IEEE's Engineering in Medicine and Biology Florida West Coast Section; advisor for the Society of Women Engineers and National Society of Black Engineers; and a member of the Board of Directors for Black Girls Code. Dr. Thomas has been director/co-director of three NSF Research Experience for Undergraduate Program sites, NSF Research Experience for Teachers programs, NSF ADVANCE, and a current NSF Florida Alliance for Graduate Education in the Professoriate (FL-AGEP) Transformation Alliance. Her outreach includes international efforts in Italy, Singapore, Portugal, South Korea, Mexico, and South Africa.
She holds B.S. and M.S. degrees in Electrical Engineering from Vanderbilt University, where she was a Patricia Roberts Harris Fellow, and received her Ph.D. in Electrical Engineering from Howard University, as a NSF Materials Research Center of Excellence Fellow.