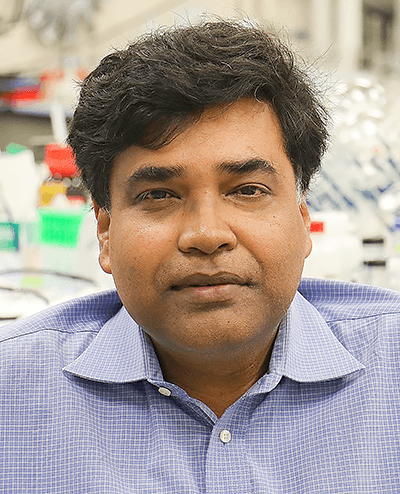 Sudipta Seal, Ph.D.
Trustee Chair
Chair, Materials Science and Engineering
Pegasus and University Distinguished Professor
University of Central Florida
55 U.S. patents
Sudipta Seal is Trustee Chair, Pegasus and University Distinguished Professor at the University of Central Florida (UCF), whose materials manufacturing expertise creating unique nano cerium oxide led to the discovery of its antioxidant properties and groundbreaking therapeutic applications in regenerative nano-medicine. Seal also developed multi-functional nanomaterial additives for aerospace nanoenergetics and his research in power plant fly ash waste has created unique chemistry of ash particles with nanostructures that can be used to clean up oil spills. Former director of the Nanoscience Technology Center (NTC) and Advanced Materials Processing Analysis (AMPAC), currently Seal is chair of the Materials Science and Engineering Department with an appointment at UCF College of Medicine. The academic units that Seal oversees are continuously creating new inventions and technology at UCF. Seal has published more than 400 journal papers, conference proceedings papers, book chapters, and three books on nanotechnology. His many accomplishments have impacted the wellbeing of society and created a productive ecosystem of economic development in central Florida. Seal is a fellow of the American Society of Materials, American Association of Advancement of Science, American Vacuum Society, Institute of Nanotechnology-UK, National Academy of Inventors, Electrochemical Society, and the American Institute of Medical and Biological Engineering and was recently elected to the World Academy of Ceramics. He holds 55 U.S. patents and his technology is licensed to multiple companies.