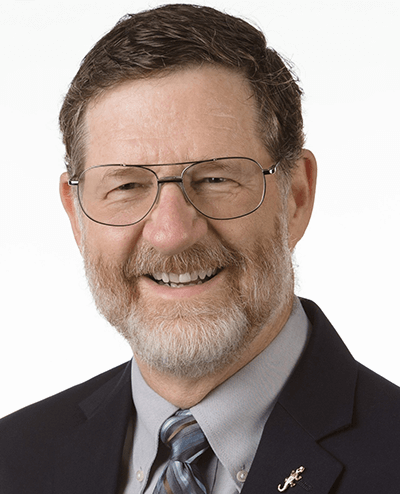 Richard A. Yost, Ph.D.
Colonel Allen R. and Margaret G. Crow Professor
Head of Analytical Chemistry
Professor of Pathology, Immunology, and Laboratory Medicine
Professor of Natural Resources and the Environment
Director, Southeast Center for Integrated Metabolomics (SECIM)
Director, NIH Metabolomics Consortium Coordinating Center (M3C)
University of Florida
13 U.S. Patents
Richard Yost is a professor of chemistry at the University of Florida (UF) who invented the triple quadrupole mass spectrometer, a groundbreaking analytical instrument that is used daily in drug development, disease testing, food safety, and environmental studies. Yost also serves as Head of Analytical Chemistry, one of UF's most highly rated academic programs, as well as Director of the Southeast Center for Integrated Metabolomics (SECIM) and NIH Metabolomics Consortium Coordinating Center (M3C). Recognized as a world leader in the field of mass spectrometry and analytical chemistry, Yost's research at UF has propelled mass spectrometry into the most commonly used analytical tool in the world today, generating annual sales of over $1 billion. Other pioneering instruments from Yost's lab used in commercial systems include the ion trap, laser microprobe, and ion mobility tandem mass spectrometers. The ion trap ushered in a new generation of analytical instruments, including today's highly successful Orbitraps, the workhorses for global metabolomics. The laser microprobe tandem mass spectrometer, conceived of and first developed by his team, was a key development for the rapidly growing application of imaging mass spectrometry. Additionally, his team's work in ion mobility mass spectrometry has led to improved analyses of complex biological samples in metabolomics and clinical analyses. Yost currently serves as President of the American Society for Mass Spectrometry (ASMS), and in 1993, he received the ASMS Award for Distinguished Contribution. He holds 13 U.S. patents.