Paul R. Sanberg, Chair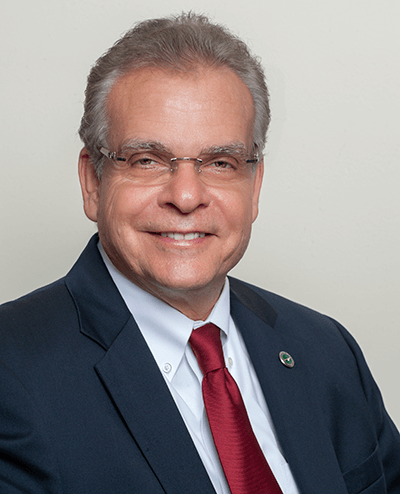 President, National Academy of Inventors
Executive Director, Center of Excellence for Aging and Brain Repair
Distinguished University Professor
University of South Florida
Paul R. Sanberg, Ph.D., D.Sc. is a Distinguished University Professor and the Executive Director of the Center of Excellence for Aging and Brain Repair in the Department of Neurosurgery and Brain Repair at USF Morsani College of Medicine. He the President of the National Academy of Inventors and the Co-Founder of the Florida Inventors Hall of Fame.
Sanberg's work has been instrumental in translating new pharmaceutical and cellular therapeutics to clinical trials and commercialization for Tourette syndrome, stroke, ALS, Alzheimer's, Huntington's and Parkinson's disease, and he has significant biotech and pharmaceutical industry experience in these areas. He holds more than 167 U.S. and foreign patents, and has authored more than 720 scientific publications. He trained at York University, the University of British Columbia, the Australian National University and Johns Hopkins University School of Medicine, among others, and he has held academic positions at Ohio University, the University of Cincinnati, and Brown University.
As a leader in the nation's innovation ecosystem, Sanberg has also served on a number of boards and committees, including the nomination evaluation committee of the United States National Medal of Technology and Innovation with the U.S. Department of Commerce; advisory board of the APLU Commission on Innovation, Competitiveness, and Economic Prosperity; board member of the Council on Competitiveness' Technology Leadership & Strategy Initiative; selection committee for the University Innovation & Entrepreneurship Showcase hosted by the APLU and AAU; selection committee for the USPTO Innovation Expo at the Smithsonian Institution; and external advisory board for New York University's Tandon School of Engineering Institute for Invention, Innovation & Entrepreneurship.
Sanberg is a Fellow of the American Association for Advancement of Science (AAAS), American Institute for Medical and Biological Engineering, National Academy of Inventors, and Royal Societies of Chemistry, Public Health and Medicine, as well as an AAAS-Lemelson Invention Ambassador. He was named the 2015 Medalist of the Florida Academy of Sciences, inducted into the 2015 class of the Florida Inventors Hall of Fame, and the 2015 recipient of the Australian National University Alumnus of the Year award.