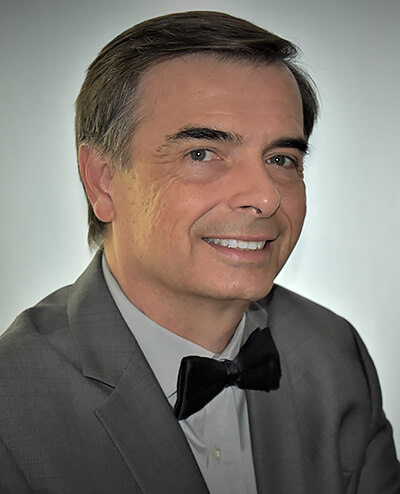 Michael J. DeLuca, J.D.
Electrical Engineer and IP Counsel
Florida Power & Light, NextEra Energy
150 U.S. patents
Michael J. DeLuca is an electrical engineer and currently manages the intellectual property portfolio for NextEra Energy including its subsidiary Florida Power & Light in Juno Beach, Florida. Mr. DeLuca is being recognized for his groundbreaking technology known today as "voltage scaling," which significantly increases the battery life of portable communication devices. He has invented for numerous employers and partners such as Motorola, BlackBerry, SiriusXM, and PhotoNation while patenting his own inventions developed on his own time. Today at NextEra, he is dedicated to inspiring a new generation of inventors, helping them to cultivate their own creative problem solving abilities related to large scale clean solar and wind energy. These technologies benefit our entire society and are being invented here in Florida. Mr. DeLuca holds 150 U.S. patents in a number of different fields including electric power conservation, wireless communications, advanced interfaces, augmented reality, and digital camera technologies.