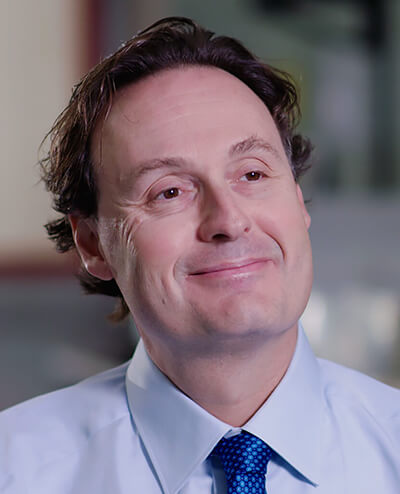 Jonathan Rothberg, Ph.D.
Founder, Chief Strategy Officer, 4Catalyzer Incorporated
Adjunct Professor of Genetics, Yale University
601 U.S. Patents
Dr. Jonathan Rothberg is the Founder and Chief Strategy Officer of 4Catalyzer Incorporated. He also serves as an Adjunct Professor of Genetics at Yale University. A serial entrepreneur with a number of highly successful biomedical research and development companies, Dr. Rothenberg is also the founder of 454 Life Sciences, which commercialized a new method for sequencing genomes, the first breakthrough technology since Sanger and Gilbert won the Nobel Prize in this area in 1980.
Best known for his "Next-Gen" DNA sequencing inventions, Dr. Rothberg sequenced the first individual human genome (The Watson Genome, Nature), and initiated the Neanderthal Genome Project with Svante Paabo. Under his leadership, 454 helped understand the mystery behind the disappearance of the honeybee; uncovered a new virus killing transplant patients; and elucidated the extent of human variation—work recognized by Science magazine as the breakthrough of the year for 2007. The New England Journal described Dr. Rothberg's innovation as "The New Age of Molecular Diagnostics", Science magazine called it one of the top 10 breakthroughs for 2008. Among his additional pioneering contributions in this field are cloning by limited dilution and massively parallel DNA sequencing, which are the basis of all subsequent high-speed sequencing methods.
Dr. Rothberg is also the Founder of Hyperfine, Inc., which is driven by a mission to make MRI accessible to every patient, regardless of income or resources. Anytime. Anywhere. With his leadership and vison, Hyperfine designed the Swoop™ Portable MR Imaging System to overcome patient transport and dedicated room requirements associated with fixed conventional MRI systems. Fierce Medtech recently recognized Hyperfine as a 2020 Fierce 15 company for its innovative and creative approach to developing solutions for healthcare providers and patients.
In addition to these groundbreaking and industry disrupting technologies, Dr. Rothberg invented semiconductor chip-based sequencing, and sequenced Gordon Moore (Moore's law) as the first individual to be sequenced on a semiconductor chip (Nature). He is also the inventor of ultrasound-on-a-chip. He also founded the Butterfly Network, a program that is democratizing healthcare by making medical imaging accessible to everyone around the world.
Dr. Rothberg earned a B.S. in chemical engineering from Carnegie Mellon University and an M.S., M.Phil, and Ph.D. in biology from Yale University. In 2013, he received the National Medal of Technology and Innovation for pioneering inventions and commercialization of next-generation DNA sequencing technologies, making access to genomic information easier, faster, and more cost-effective for researchers around the world. He is the first person to be named a World Economic Forum's Technology Pioneer four separate times, is an Ernst and Young Entrepreneur of the Year and received The Wall Street Journal's First Gold Medal for Innovation. He received Nature Methods First Method of the Year Award, The Irvington Institute's Corporate Leadership Award in Science, the Connecticut Medal of Technology, the DGKL Biochemical Analysis Prize, and an Honorary Doctorate of Science from Mount Sinai School of Medicine. Dr. Rothberg is a member of the National Academy of Engineering, the Connecticut Academy of Science and Engineering, and is a life trustee of Carnegie Mellon University.