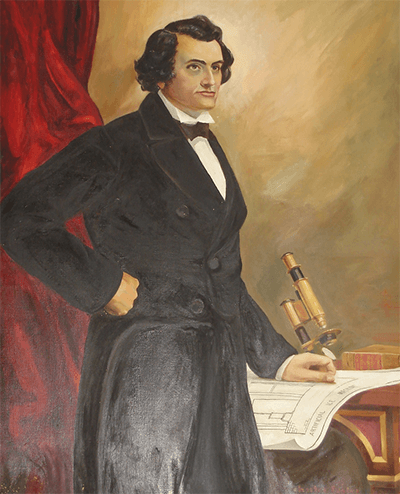 John Gorrie, M.D.
Inventor, Humanitarian, Physician
1803 – 1855
1 Patent
Dr. Gorrie invented the ice-making machine and is considered the father of air conditioning and refrigeration. Gorrie's invention began with an attempt to cure Yellow Fever during an outbreak in Apalachicola in 1841. Convinced that cold was a healer, he advocated the use of ice to cool sickrooms and reduce fever. Ice was shipped by boat from northern lakes until Gorrie's successful experimentations with the rapid expansion of gases to create refrigeration.
The state of Florida honored Gorrie as a notable person in Florida's history by donating the statue of John Gorrie to the National Statuary Hall collection located in the United States Capitol Building, and naming a Florida state park and museum in his honor.