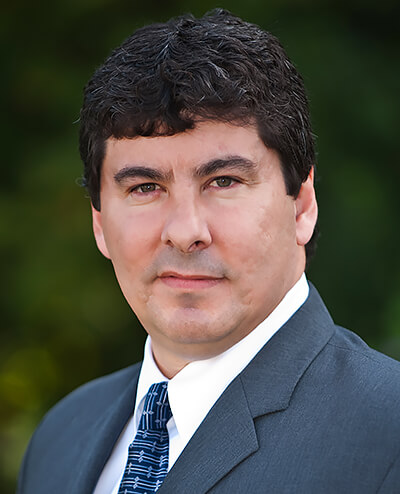 Israel Morejon
President
Integrated Engineering Technology
28 U.S. Patents
Israel Morejon is president of Integrated Engineering Technology in Tampa and a University of South Florida graduate. A prolific inventor with 29 years of combined experience in the military, medical, consumer, industrial, and Research and Development (R&D) fields, Morejon is most known for inventing state-of-the-art LED lighting technologies and cutting edge HVAC Load Reduction technology. He began his career in the defense industry designing missile guidance and control systems. Then he founded an engineering design and consulting firm, where he developed application-specific integrated circuits (ASIC) for digital video encoding and compression, universal lighting dimming controllers, hearing aids, kidney dialysis systems, robots, and the core waveguide technology used in speed guns. Morejon later joined a major health care company and designed multi‐platform acute care patient monitoring products. Subsequently, he served as Director of R&D and later Chief Technology Director for a multinational design and manufacturing company, overseeing global product development. Through the years, he created solutions for a diverse group of products including automotive, wireless, storage, computing devices, laptop docking stations, camera modules, PDAs, and smartphones, pioneered the last mile wireless technology and optical tomography cancer systems, and developed an LED Rear Projection TV, LED edge emitting LCD Back Light, and Nano projectors. Afterwards, Morejon founded LEDnovation, Inc., an innovative technology and product company in the emerging solid state lighting market that launched multiple products. He also served as the Chief Technology Officer of enVerid, a company revolutionizing the HVAC field. Morejon is an NAI Fellow and has 28 U.S. patents.
A MENTION ABOUT INVENTION
3 Questions for the Inventor
Q Of your patents/inventions, which one is your favorite and why?
There is not one favorite design, some were very profitable, others serve humanity and others were game changers in their field. For example, docking stations for laptops were very profitable. Optical Tomography for breast cancer detection, medical monitors, dialysis and hearing aids were good for humanity. And Solid-State lighting lamps and Air Cleaner solutions define their field. All were unique and favorite in a very special way.
Q What inspired you to become an inventor/innovator?
To answer to this question, I have to go all the way back to my childhood. I was eight years old, and my first design was a maneuverable long-board like apparatus. We used it to race down the hill. I took two large pieces of wood and configured them in a T shape structure, with a pivot at their junction made from bolts, nuts and washers. I then took roller skates split them apart and used them as the wheels. The brakes were made from square cutouts of old tires and affixed by nails to the front axle where the rider's feet would rest. To break the rider would simple bring the back of their feet down. The steering was done with a rope tied to each end of the front axle, and you pull to the desired side, using your feet for feedback greatly made the design very maneuverable. This experience was transformative, it is an incredible joy to see designs take shape. I was hooked, I knew without any doubt that creating was my calling then, and I still feel that way now, in fact I am passionate about it…that's why I chose engineering.
Q Do you have a personal process that you follow when inventing?
I have a great deal of experience and large organized library of articles, books and previous designs. A well-equipped home lab allows for quick test of ideas.