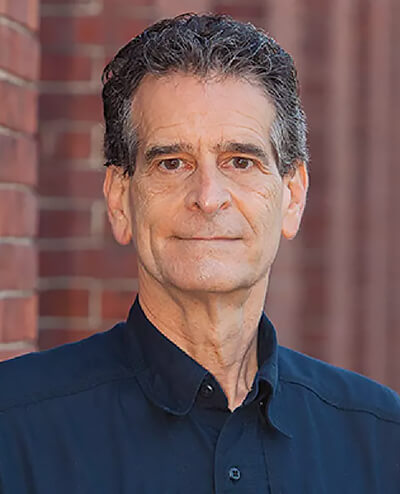 Dean Kamen
President
DEKA Research and Development
Founder
FIRST (For Inspiration and Recognition of Science and Technology)
440+ U.S. Patents
Dean Kamen is the President of DEKA Research and Development and part-time Florida resident. Internationally recognized as a disruptive innovator, entrepreneur, and a tireless advocate for science and technology, he is the inventor of such influential technologies as the Segway® and AutoSyringe™.
Kamen founded DEKA Research and Development Corporation in 1982 as a way to bring to market internally generated inventions as well as to provide research and development for major corporate clients. Kamen led DEKA's development of the HomeChoice™ peritoneal dialysis system for Baxter International Inc., which allows patients to be dialyzed at home. Kamen also led the development of technology to improve slide preparation for the CYTYC (now Hologic Inc.) ThinPrep® Pap Test. Other Kamen-led DEKA teams have developed critical components of the UVAR™ XTS™ System, an extracorporeal photophereisis device marketed by Therakos, for the treatment of T-Cell lymphoma. Other notable developments include the Hydroflex™ surgical irrigation pump for C.R. Bard, the iBOT™ mobility device, an advanced prosthetic arm developed for DARPA known as the LUKE arm, and many more.
Prior to DEKA, Kamen was the founder of AutoSyringe, Inc., a medical device company that he built around his first breakthrough innovation—the novel portable drug infusion pump, AutoSyringe™. At age 30, Kamen sold AutoSyringe, Inc. to Baxter Healthcare Corporation.
Kamen also is the Founder of FIRST (For Inspiration and Recognition of Science and Technology), an organization dedicated to motivating the next generation to understand, use and enjoy science and technology. Founded in 1989, FIRST has supported more than one million young people, ages 6 to 18, in more than 113 countries around the globe, and 10,000 students in Florida through notable programs like AMRoC Fab Lab in Tampa, the ROBOTICON FIRST Showcase held in Tampa each fall at the University of South Florida, and the Orlando Regional, one of the nation's oldest FIRST Robotics Competition held each spring at the University of Central Florida in Orlando.
Kamen was awarded the National Medal of Technology in 2000 by President Clinton. He was elected a member of the National Academy of Engineering in 1997. He was awarded the Lemelson-MIT Prize in 2002, and he was inducted into the National Inventors Hall of Fame in 2005. He is a Fellow of the American Institute for Medical & Biological Engineering, as well as many other national and international engineering organizations.