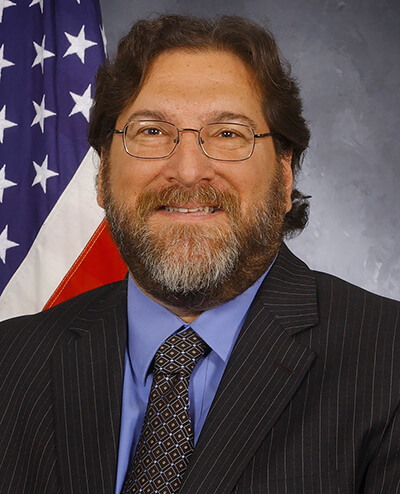 David M. Kotick
Senior Science Technical Manager
Live, Virtual, and Constructive (LVC) simulation and training
Naval Air Warfare Center Training Systems Division
Graduate, University of Central Florida
5 U.S. Patents
David M. Kotick is the Senior Scientific Technical Manager for Live Virtual Constructive at the Naval Air Warfare Center Training Systems Division. A Florida native and double graduate of the University of Central Florida, Kotick the is one of the U.S. Department of Defense's leading subject matter experts in the field of virtual communications.
With over 40 years of experience in the Navy Modeling and Simulation (M&S) Research and Development arena, Kotick has been at the forefront of designing and developing digital voice solutions to enable military forces to train as they would fight. Kotick holds multiple patents in the fields of digital communications and simulation technology. Among his many innovations, Kotick's work on the family of systems comprising the Digital Radio Management System (DRMS) is foundational to Live-Virtual-Constructive (LVC) advancement, as it provides a single synthetic training communications system that enables realistic tactical communications across all warfare areas, classification levels, and releasable domains. Kotick further developed this technology to create the Virtual Tactical Bridge Embarked Synthetic Radio (VTBeSR), which enables voice and M&S data transport between a virtual training battle space and the live battle group, and supports live aircraft while underway and over the horizon. These innovations in digital communications and LVC have directly benefited the U.S. military's readiness.
Kotick has been recognized with the 2016 Assistant Secretary of the Navy Dr. Delores M. Etter Top Scientist Award; Department of the Navy Meritorious Civilian Service Medal; the 2016 Commanders Excellence in Marine Air Ground Task Force Engineering Award for LVC Integration; and in 2017 was inducted into the National Center for Simulation's Modeling and Simulation Hall of Fame. In 2013, he was named a NAVAIRSYSCOM Esteemed Fellow.