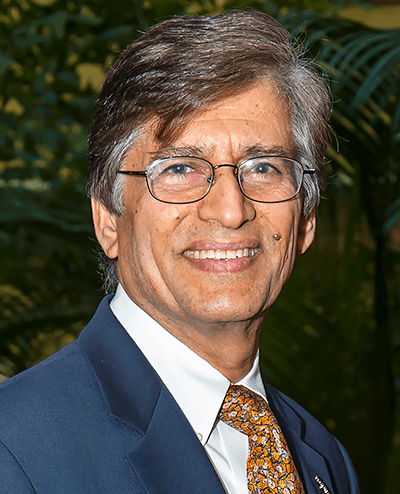 D. Yogi Goswami, Ph.D.
Distinguished University Professor in Chemical Engineering
Director of the Clean Energy Research Center
University of South Florida
19 U.S. patents
Yogi Goswami is a Distinguished University Professor in chemical engineering, and director of the Clean Energy Research Center, at the University of South Florida, known for his pioneering contributions and technology development related to solar energy and indoor air quality. Goswami's contributions in combined power/cooling cycles have impacted global research in a new class of thermodynamic cycles. He has invented nano-scale antenna technologies to convert sunlight to power and thermal energy storage technologies. He also founded Molekule (formerly Transformair, Inc.), which is commercializing his technology to destroy indoor air pollutants including viruses, bacteria, mold, airborne fumes and allergens, which is helping allergy and asthma sufferers worldwide. The Molekule air purifier has been named one of Time Magazine's 25 Best Inventions of 2017 for its ability to not just trap harmful pollutants but eliminate them.
Goswami holds 19 U.S. patents and has served as an advisor and given testimonies on energy policy and the transition to renewable energy to the U.S. Congress and various Governments around the world. He has published 19 books and is the Editor-in-Chief of Solar Energy journal.