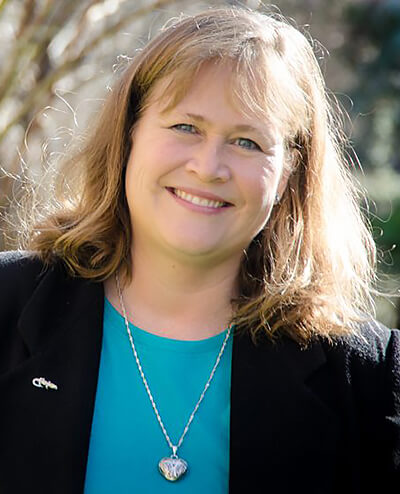 Christine Schmidt, Ph.D.
Pruitt Family Professor and Chair
J. Crayton Pruitt Family Department of Biomedical Engineering
University of Florida
19 U.S. Patents
Christine Schmidt is professor and chair of the J. Crayton Pruitt Family Department of Biomedical Engineering at the University of Florida (UF), known for her prominent contributions to biomaterials science and cellular/tissue engineering. Schmidt's research and unique approach to neural regeneration resulted in the creation of a biochemically-processed nerve graft, which was licensed to AxoGen, Inc. in Alachua, Florida and commercialized as AVANCE™. The AVANCE™ nerve graft is available to centers and hospitals throughout the world. To date, more than 5,000 AVANCE™ nerve grafts have been successfully implanted into patients with peripheral nerve injuries at over 250 medical centers in the United States. AVANCE™, predominantly used to treat injury to the cavernous nerve after prostate cancer surgery, injury to nerves in the hands and fingers resulting from machine-induced accidents, and traumatic injuries to nerves in the face, legs, and arms resulting from military warfare and automobile accidents provides a much needed option for nerve injuries suffered by over 10,000 people annually. Schmidt's research with hyaluronic acid-based materials is also proving to have an impact on post-surgical wound care management. Her novel technique being tested at the UF Schmidt Lab has created mechanically robust and elastic hyaluronic acid hydrogel films that can be easily handled, sutured, and delivered laparoscopically. Recognized as a leader in her field, Schmidt holds 19 U.S. patents and is a Fellow of the American Institute for Medical and Biological Engineering (AIMBE), American Association for the Advancement of Science (AAAS), and the National Academy of Inventors.