Slide1
Honoring the greatest Florida inventors
Inductees
The Florida Inventors Hall of Fame has inducted 68 notable inventors who collectively hold over 5,100 patents
Museum
Located at the USF Research Park in Tampa, the Florida Inventors Hall of Fame Museum exhibits an engaging collection of inductees' inventions


By encouraging scientific discovery, the Florida Inventors Hall of Fame supports a culture of creativity that fuels innovation, drives economic growth, and encourages investment in Florida.


Road Trip
Inventors on Florida Road Trip
See the Florida Inventors Hall of Fame featured on the Inventors edition of Florida Road Trip, where you'll meet inventors and innovators with ties to Florida. From learning about the origins of refrigeration — to Wi-Fi to Gatorade to one of the most licensed technologies for NASA. Each innovation has a backstory.
YouTube
Florida is a nexus of invention in the United States, where top tier research universities, NASA Kennedy Space Center, U.S. Military Special Operations Command, and a prolific entrepreneur network, among other factors, come together to create a flourishing innovation ecosystem.
The Florida Inventors Hall of Fame is a state-wide initiative dedicated to honoring and celebrating Florida inventors whose achievements have significantly advanced the quality of life for all Americans.

READ MORE »
By recognizing revolutionary innovators, Florida Inventors Hall of Fame inspires and encourages the next generation of problem-solvers and change-makers.

READ MORE »
---
FIHF Statistics
Collectively hold over 5,100 patents
2 Inductees are Nobel Laureates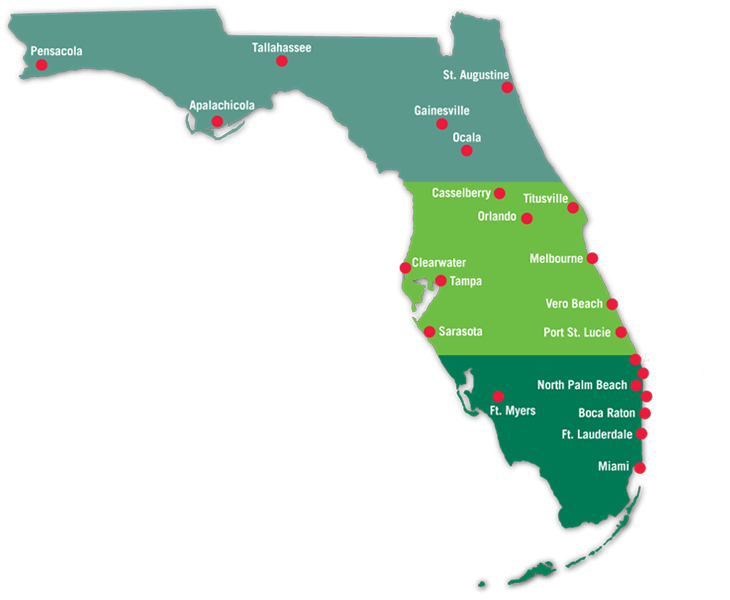 Florida Inventors Hall of Fame

Inductees by Region

Thank you to our Corporate Partner