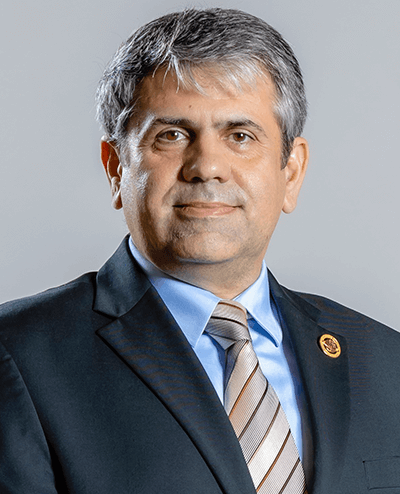 Marco Carvalho
Executive Vice President and Provost
Florida Institute of Technology
Marco Carvalho (Ph.D., Tulane University, 2006) became executive vice president and provost at Florida Institute of Technology in 2020 and was named chief operating officer in 2022. He came to Florida Tech in 2012 as an associate professor of computer science. He was a professor of computer science and cybersecurity in 2014 when he was named executive director of the L3Harris Institute for Assured Information and the L3Harris Chair for Assured Information, positions he continues to hold. After serving briefly as acting dean of the School of Computing, Dr. Carvalho was named dean of the College of Engineering and Science in 2017, a position he held until 2020.
Prior to Florida Tech, Dr. Carvalho was a research scientist at the Florida Institute for Human and Machine Cognition from 2000-2012. He earlier worked as a network operations manager for DURO Communications and director of technology for DotSTAR Communications L.C., both in Pensacola. From 1995 to 1997, he was a research engineer at Federal University of Brasilia (UnB) in his native Brazil.
The holder of multiple patents, Dr. Carvalho's research interests include cybersecurity and critical infrastructure protection, tactical and cognitive networks, multi-agent systems for enterprise security and distributed data processing, and intelligent data understanding and applied machine learning. He has conducted research sponsored by the Department of Homeland Security, the Department of Defense, the Air Force Research Laboratory and DARPA.
Dr. Carvalho has published over 170 papers and journal articles in peer review venues covering multiple areas including cyber resilience, cybersecurity, AI and machine learning, distributed systems, and tactical communications. Additional publications include three edited books and several book chapters.
He is a member of the Phi Kappa Phi Honor Society and IEEE.