Luther George Simjian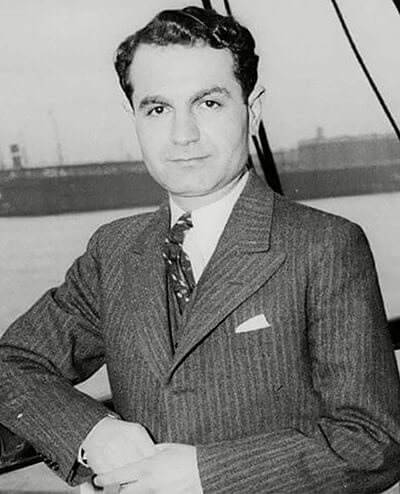 Luther George Simjian
Founder
Reflectone Inc.
1905-1997
200+ U.S. Patents
Luther G. Simjian was a prolific inventor and pioneer in the concept of Automated Teller Machines (ATMs). He is also recognized for his many accomplishments including the development of the Optical Range Estimation Trainer used during WWII, which became the standard for simulation defense training, as well as his numerous inventions that have advanced technology throughout Florida theme parks. Simjian was born to Armenian parents in Turkey and in 1915, during the infamous Armenian Genocide, he was separated from his family. He arrived in the United States in 1921 and was later admitted into the Yale School of Medicine. Simjian accepted a work-study position in the medical school's photography lab, quickly discovering that medicine was not his passion, he decided to pursue photography. During his tenure, he became the first director of the medical school's photography department and soon invented a way to project microscopic images and photograph organisms underwater. Simjian moved to New York In 1934, where he invented the colorized X-ray machine and the self-posing camera. In 1939, he founded Reflectone Inc. to develop and manufacture his inventions. During World War II, Reflectone sold more than 2,000 Optical Range Estimation Trainers to the Department of Defense to aid in war efforts. In 1979, Simjian moved Reflectone from Connecticut to Tampa, Florida and it was purchased by CAE USA Inc. in 2001. The company remains in business today, making full-flight simulators for military aircraft, as well as providing training services. Over the years, Simjian never stopped inventing, designing a supersonic exploring device for the ultrasound procedures used in hospitals, a method for tenderizing meat, and a remotely controlled postage meter. In March of 2000, he received his last patent post mortem for creating a process to improve the resonance of wood used for musical instruments. Simjian passed away at the age of 92, in Fort Lauderdale, Florida. He is a named inventor on more than 200 U.S. patents.
---