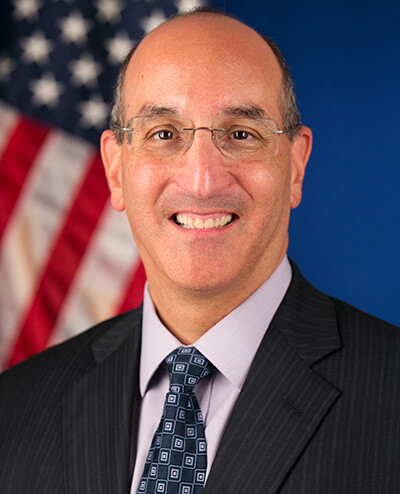 Andrew H. Hirshfeld
Commissioner for Patents
U.S. Patent and Trademark Office
As Commissioner for Patents, Drew Hirshfeld manages and leads the patent organization as its chief operating officer. He is responsible for managing and directing all aspects of the organization which affect administration of patent operations, examination policy, patent quality management, international patent cooperation, resources and planning, and budget administration.
During his time as Commissioner, Hirshfeld has led the Patent business unit by emphasizing both transparency and collaboration. He has managed efforts to ensure the consistency and reliability of patent grants. Hirshfeld has further played a lead role to ensure that the examining corps is provided with updated examination guidance and training.
Prior to serving as Commissioner for Patents, Hirshfeld held the positions of Deputy Commissioner for Patent Examination Policy and Chief of Staff to the Under Secretary of Commerce for Intellectual Property and Director of the USPTO. Hirshfeld began his career in 1994 as a Patent Examiner, he became a Supervisory Patent Examiner in 2001, and was promoted to the Senior Executive Service in 2008 as a Group Director in Technology Center 2100.
Hirshfeld received a Bachelor of Science from the University of Vermont, and a J.D. from Western New England College School of Law.