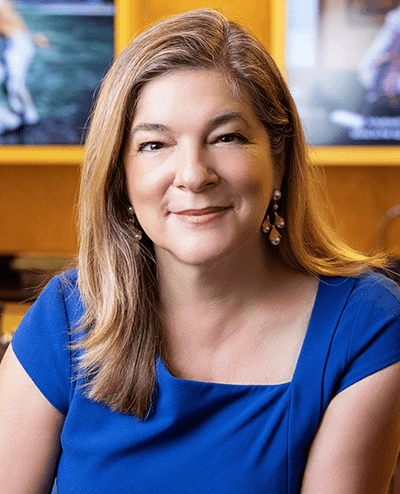 Phoebe Cade Miles
President
Cade Museum
Phoebe Cade Miles founded the Cade Museum in 2004. She is also co-founder and vice-president of the Gloria Dei Foundation, a family-operated charity that awards grants to organizations that promote the common good in accordance with Christian principles.
Both Gloria Dei and the Cade Museum Foundation were endowed with gifts by Mrs. Miles' parents, Dr. Robert Cade and Mary Cade. Dr. Cade, a University of Florida researcher and physician who passed away in November 2007, was best known as the leader of the team that invented Gatorade in 1965.
A native of Gainesville, Florida, Mrs. Miles has lived much of her adult life overseas, accompanying her husband to official postings with the U.S. Army in Nuremberg, Germany, and with the U.S. State Department in Bridgetown, Barbados; Berlin, Germany; and Buenos Aires, Argentina. She also spent a semester abroad as a university student in Heidelberg, Germany.
Fluent in German and Spanish, she earned a B.A. in History and a B.A. in German from the University of Washington in 1987. She is a 1981 graduate of Buchholz High School in Gainesville and has been married to Richard Miles, also of Gainesville, since 1985. They have three children, Christian, Cecelia, and Elena.